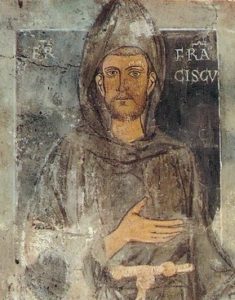 Religious Order
Conventual Franciscans
Parish/Assignment
St. Stanislaus Bishop and Martyr Basilica, Chicopee
Place of Birth and Home Parish
Baltimore, Holy Rosary
High School:
Patterson Senior High School
College/University/Seminary
St. Hyacinth Seminary Granby; St. Anthony-on-Hudson, Rensselaer, N.Y.; Washington Theological Union, D.C.
Date of Ordination
June 10, 1989
What assignments have you had since ordination?
Parish priest, St. Stanislaus Bishop and Martyr Basilica, Chicopee; parish priest, St. Clement Mary Hofbauer, Baltimore; high school religion teacher, Archbishop Curley High School, Baltimore; parish priest, St. John Kanty, Clifton, N.J.; campus minister, Western Connecticut State University, Danbury, Conn.; pastor/rector, St. Stanislaus Bishop and Martyr Basilica, Chicopee.
What have been some of the greatest joys for you as a priest?
Celebrating the Eucharist, baptizing infants, and working with people in the RCIA process.
Who influenced you most to consider the vocation to priesthood?
The Felician Sisters in my parish grade school.
What was your background before you entered seminary?
I entered the seminary after I graduated from high school in 1979.
What would people be surprised to know about you?
That I like to cook!
What are some of your hobbies?
Cooking, gardening and tropical fish.
What are some of your favorite books/spiritual reading/magazines?
The Chronicles of Narnia by C.S. Lewis; I like to read the lives of the saints and the early church fathers; magazines, America, Signs of Peace, The Messagario.
Who is a hero to you?
A hero to me is any one who strives and struggles to follow God's call in their lives.
What are some ways that we can help all people/ families understand their role in promoting and supporting vocations?
As the late, great Pope John Paul II used to say, the family is the micro-church, for in the family we learn first about God, Jesus Christ, the Holy Spirit, the saints and our place in the church. Family life prepares us for our response to God's invitation to follow him.
What advice would you give a young man who is contemplating a vocation to the priesthood?
Be open to God's invitation to be a priest and have the courage to follow God's call! A vocation is a gift from God and like all gifts it must be received and appreciated.