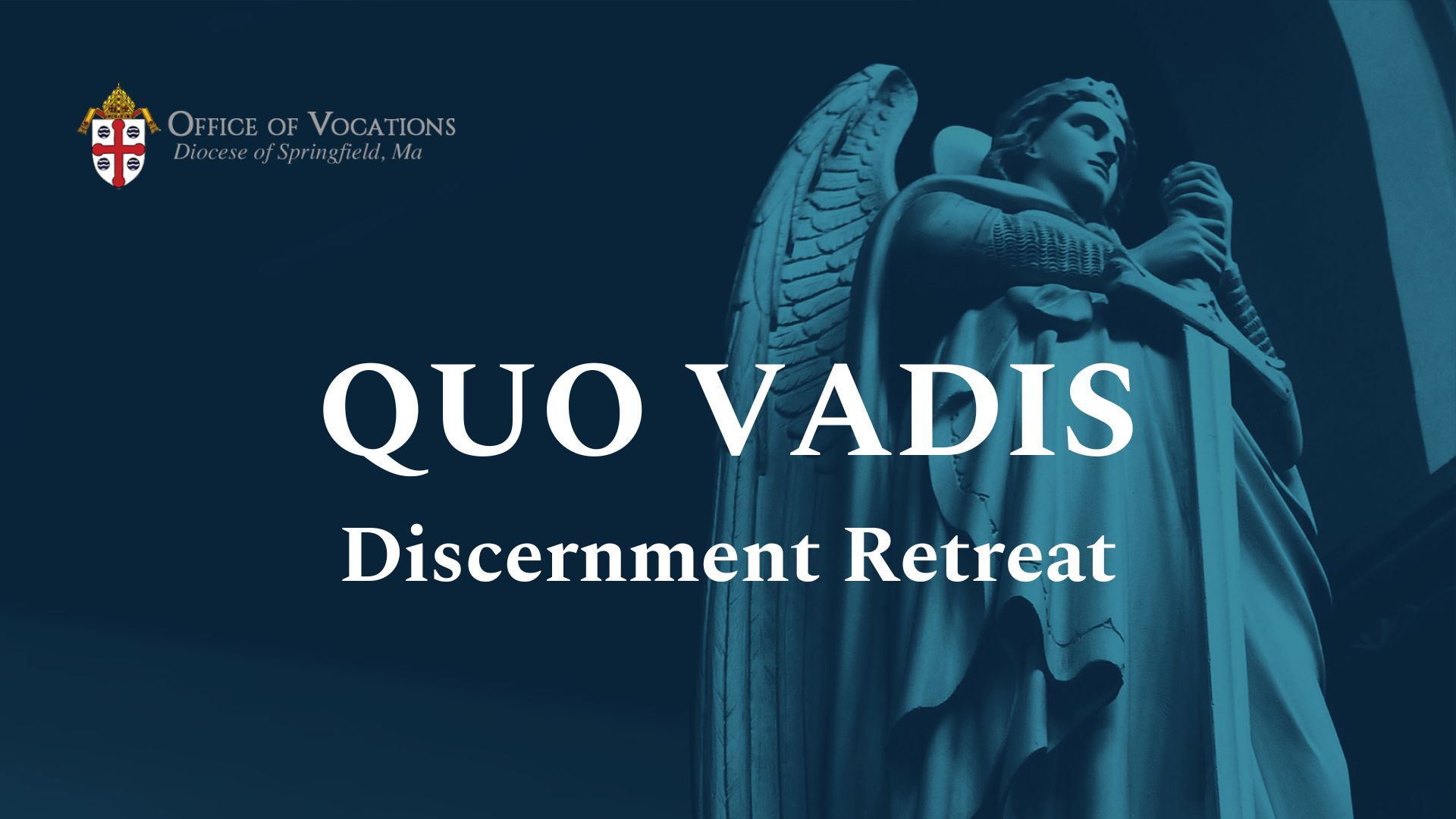 Quo Vadis Retreat 2023
"Quo Vadis" is Latin for "Where are you going?" Legend has it that during the persecution of the Church during the reign of the Emperor Nero (54-68 AD), St. Peter was leaving the city of Rome to escape Nero when he had a vision of Christ. It was along the Via Appia Antica Our Lord appeared to St. Peter walking toward the city. St. Peter is said to have spoken to the Lord: "Quo Vadis, Domine?" – "Where are you going, Lord?" And His response was: "to be crucified." It was then that St. Peter realized that he had to go back and suffer martyrdom. The rest is history, as they say…. St. Peter was crucified upside down. It was that vision and encounter with Christ where St. Peter discovered his purpose – do not abandon the flock, lead by example, and suffer for them, and for the Church.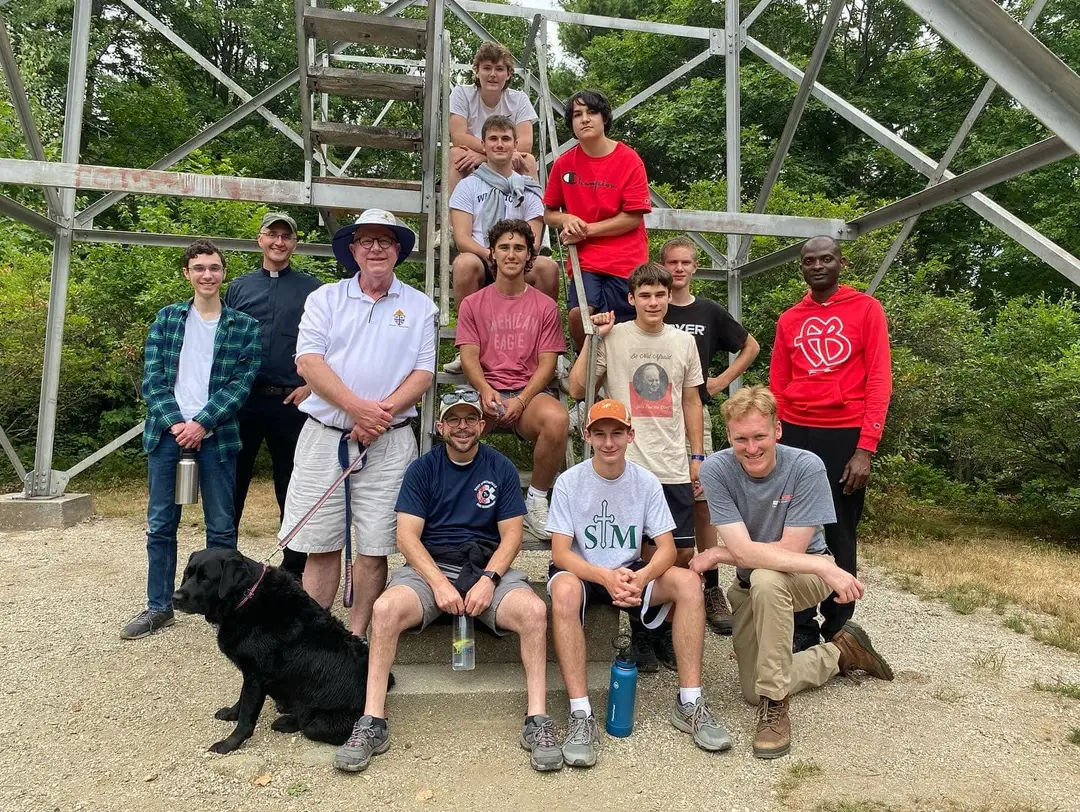 It is in that same spirit that the Quo Vadis Discernment retreat helps young men encounter the Lord and discover their mission, their vocation. You men of high school age and a little beyond, are welcome to join the Bishop, Vocations Directors and several priests for a few days to get to know one another, pray together, celebrate Mass, to find out what the priesthood is all about and of course to have some fun. It is a retreat that allows our youth to unplug from the world, to silence their hearts and listen to God's voice. It is not a "sign on the dotted line" type of event but rather one that teaches them how to discern God's will and to hear from priests how they heard His voice and answered the call. Every man is called to be a father … This retreat helps young men understand if they might be called to be a priest, a spiritual father, or the father of a priest.
Quo Vadis Discernment Retreat 2023 – Camp Holy Cross, Goshen, Ma