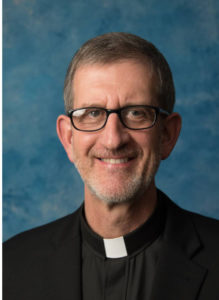 School: Pope St. John XXIII Seminary, Weston
Year of Study: 4rd Theology
Can you point to a time in your life when your faith began to deepen significantly?
My faith began to accelerate when I changed schools and my major around the year 2008. I began pursuing a bachelor's degree online at Catholic Distance University because I wanted to learn more about my faith.
When did you first think about the possibility of the priesthood?
I would have to say I thoughts about the priesthood began in the late 90's though I didn't start getting serious about these thoughts until later in 2013 after my wife and soul mate passed into eternity earlier that year.
Advice for young men considering the priesthood:
If a man is considering the priesthood, I would recommend first if he doesn't already have one, a spiritual director. Secondly, it would be very helpful to start spending time before the Blessed Sacrament. Lastly, I would recommend increasing attendance and participation at Mass.